Mission: Connect people to the wisdom and tools they need to live their best lives and grow to their full potential.
Vision: Support the teachers, healers, and practitioners that are the catalyst to transformation, in reaching more people with their wisdom and tools.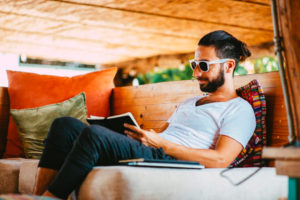 With Edward Zaydelman
Open Dates
ONLINE
A 2 hour workshop in which we dive deep into a Journaling methodology that allows you to reflect on the larger pattens in life, integrate lessons, track synchronicities and much…
With Edward Zaydelman
Open Dates
VIDEO
The calling to leave the USA was something most of his friends and family could not understand. Why would Ed leave such a great place and the 'safety' of the…
With Edward Zaydelman
Open Dates
Online Recording
A workshop on creating a Regenerative Future for those looking to build Communities, Centers, and creating a much needed alternative to the current paradigm.  Over the last few months I've…
With Julie Pham
March 12 - 14, 2021
Mastering the Art of Intuition is a five-day international retreat focused on intuitive development to improve your mental, physical, spiritual and financial livelihood.
With Ricardo Soares
April 9 - 12, 2021
DEROSE METHOD – MINDFULLNESS RETREAT Dates TBD Transformative tools to live a more present and purposeful life.  Immerse yourself in this 3-day weekend retreat filled with experiences that cut right…